CE-marking
The regulatory pathway to market success in the European Union can be quite challenging and requires tailored strategies adapted to the respective product. And this is our main expertise!
Our vast experience in EU requirements as well as close contact with Notified Bodies and Competent Authorities allows us to effectively plan and implement the appropriate strategy for your product, saving you valuable time and expense while accelerating your time-to-market. Additionally, CE-marking based on a solid Technical Documentation provides a good basis for registration in various countries outside the European Union.
Our services include:
Product classification and selection of suitable procedures for product conformity assessments
Compilation and maintenance of Technical Documentation
Writing of preclinical/clinical evaluation reports and performance evaluation reports
Compliance check with Essential Requirements / General Safety and Performance Requirements
Development support (e.g. requirements engineering, state-of-the-art analysis)
Selection of Notified Body/Competent Authority and relevant coordination activities
Definition and admission of combination products
Support on all key processes required to demonstrate the safety and performance of medical devices / IVD, such as risk management and usability engineering
Support on post-market surveillance for your products and establishment of an appropriate vigilance system for your products
Demarcation of borderline products and identification of the appropriate procedure for marketing authorization
For further information please see our expertise
International Registration
Supported by regulanet®, our worldwide international network, we can initiate marketing authorizations and access to key markets beyond EU and EFTA such as the USA, Canada or Australia, plus growing markets such as the BRICS states Brazil, Russia, India, China and South Africa.
We can provide qualified distributors and/or Local Representatives / Authorisation Holders in more than 90 countries.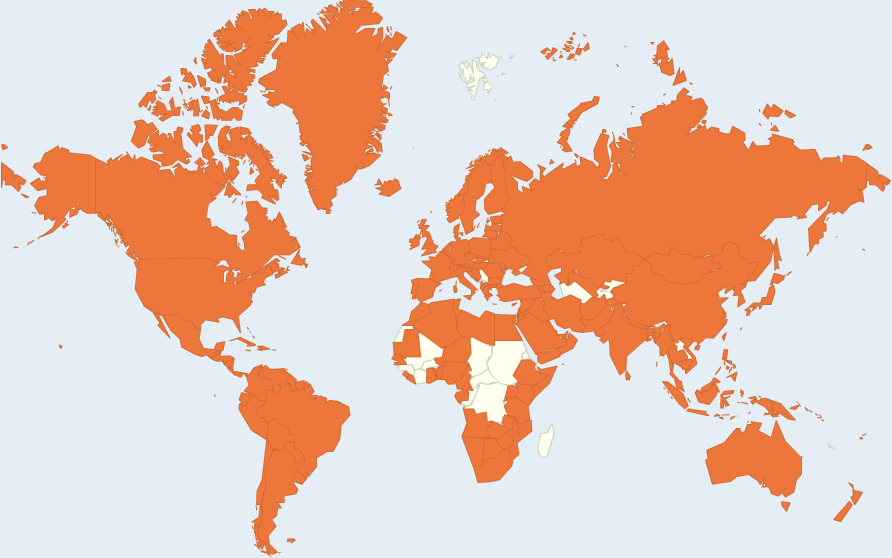 Risk management - EN ISO 14971
The new Medical Device Regulation (MDR) as well as the Regulation on In Vitro Diagnostic Medical Devices (IVDR) increased and clearly defined the requirements for appropriate risk management.
EN ISO 14971 is considered a central standard for the fulfilment of the General Safety and Performance Requirements for medical devices and in-vitro diagnostics. The harmonized standard requires manufacturers to establish a process to identify and control the hazards associated with their devices. The risk management process is utilized to assess and evaluate relevant risks, to manage these risks and to monitor the effectiveness of risk management measures. The risk management process needs to be closely aligned with other key processes such as design control and usability engineering.
Our expertise enables us to provide continuous support throughout all phases of the risk management process according to EN ISO 14971 standard:
Process alignment with development / design control
Definition of criteria for risk acceptance
Creation of risk management plans
Implementation of state-of-the-art analyses
Risk evaluation and creation of risk management reports
Post market updates to the risk management file
Usability – IEC 62366-1
Safe and efficient use is considered one of the core requirements for medical devices and in –vitro diagnostics. The standard IEC 62366-1 is used to address this requirement. It defines requirements for a process to be carried out by device manufacturers for the analysis, specification, development as well as verification and validation of the usability of medical devices.
We support you in all key activities of the usability engineering process:
Integration of usability engineering in the development / design control process
Alignment with risk management related activities to streamline efforts
Definition of use specifications
User interface evaluation planning (formative and summative testing)
Set-up and supervision of usability studies
Contact us to learn more about how we may assist you on your way to regulatory success!